We went outside tonight to see the lunar eclipse, but it was really, really hard to see without a telescope. Binoculars didn't work. We thought it would look like this.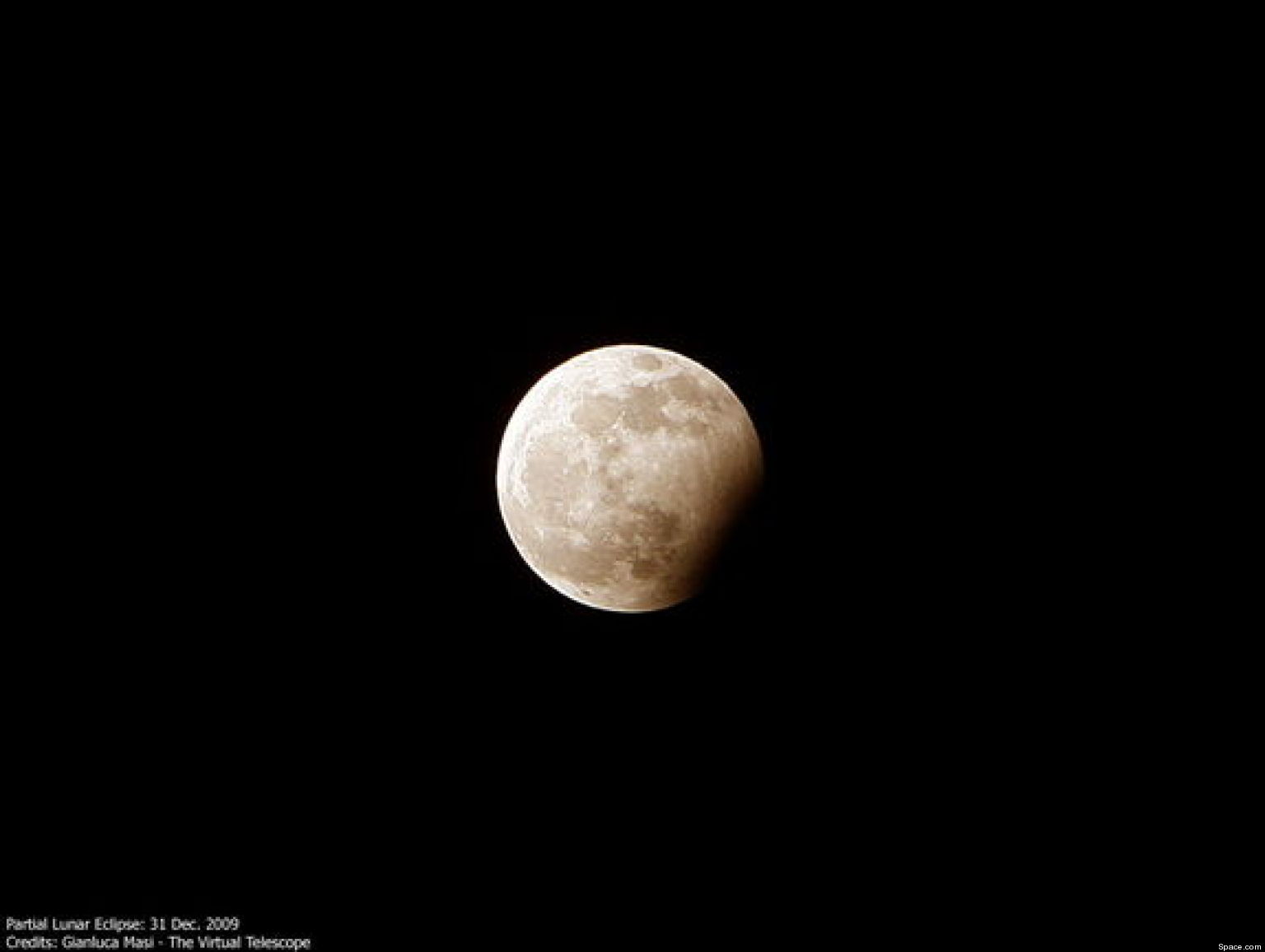 But it just looked like a regular moon, which is beautiful anyway, and an autumn walk in the moonlight is never a waste of time.
It was a short walk because I am still sick and every step is actually painful. So is breathing deeply, but I'll get over it. Soon, I hope.
I must be having a need to feel poorly about my cooking skills because we're watching Master Chef Junior. The kids are 8-13 and they all just made layer cakes from scratch. One girl said she made her mom's wedding cake at age 10. She is 12 now and an amazing chef in her own right. I have never made a three-layer cake from scratch with no recipe, let alone while on TV. Plus the chef who usually yells and throws food is really nice to the kids. I'm making Child 3 watch in hopes of inspiring her to make dinner tomorrow on her own tomorrow. I know; I'm an evil parent because she's not yet 11 but hey--if an 8 year old can deep fry sardines, then my 10 year old can make spaghetti. Also, the kids hug each other during elimination which is adorable.
Knocking over rock formations in a state park
is not better than a brownie. Not in any way, and the Boy Scout "Leaders" who did it should lose their troops. Honestly, this is behavior we want our kids to model? Destroying 170 million year old structures? And the best part is that they filmed themselves doing it.
Thanks "Leaders"! Now be an example and volunteer for community service, although it's going to be hard to make up for 170 million years of damage. But you could at least try.